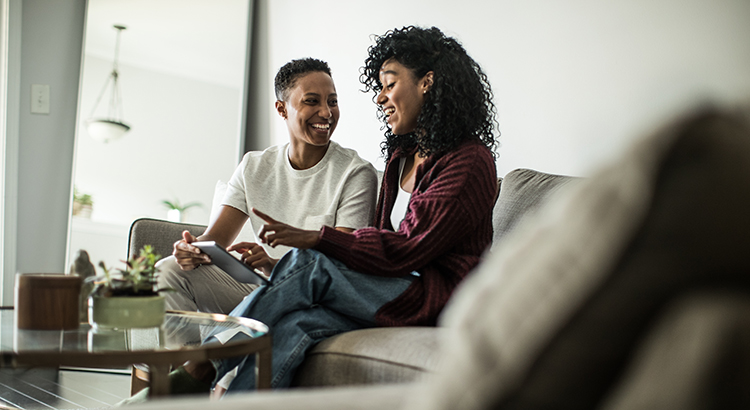 Set a goal to buy a home – check, prepare a budget – check, find your dream home – check, what next? Make an offer on the house to make your dream of buying a home more achievable. Crafting the perfect offer letter is a challenge. We offer six tips to help you to make your best offer for a chance of acceptance. Let's dive in.
Research Neighborhood Properties
Researching the properties and their respective neighborhoods is the first step in finding the best home. Things to look for before making an offer on a house are – changes in property value over time, past sales prices for similar homes, and the average cost per square foot of neighborhood houses, to name a few. Thoroughly researching the housing market in the area where you want to buy will ease the future process.
Pre-approved Mortgage
The process of home-buying should start with mortgage pre-approval before you even begin your search for real estate. Pre-approval helps in two respects – it persuades sellers that you are a serious buyer looking for a home and it verifies the price range of the houses you can afford. A lender will review your financial situation, credit scores, and income to check whether you are eligible for a home loan. Your mortgage pre-approval letter will show the amount you can borrow. The pre-approved mortgage indicates your commitment to buying a home. Compare the lenders' interest rates and home loan eligibility criteria before applying for the pre-approved mortgage.
Prepare a Budget
You don't have to use as much as the bank is willing to give. Consider your saving goals too. If borrowing less makes things easier, then, do that. Don't forget to plan for closing costs which you have to pay on the sale closure. Usually, closing costs come to about 3% to 5% of the loan amount.
Get The Help Of A Real Estate Agent
Getting in touch with a real estate agent will help you make a seamless home-buying journey. If you have been looking for an answer on how to make your home offer stand out, contact an experienced real estate agent who will take you through the ins and outs of making a home offer. You can get agent referrals from your friends or family or even through online research.
Make A Fair Offer
It is advisable to think about the price of the home from the perspective of the seller. Many times the seller experiences many emotions about the property. This doesn't mean that you shouldn't negotiate. Investigate the market data and craft a fair offer.
Don't Allow Emotion To Take Over
Sometimes buyers are so overpowered by emotions that they turn a blind eye to obvious defects. This can happen to first-time home and experienced buyers, so it is always advisable to hire a real estate agent who understands your budget constraints. Don't overpay. Look for a home that meets your budget.
To Make A Long Story Short
Your property is one of the biggest investments you'll ever make. It is a decision that must be taken care and due consideration.t. So, follow our tips and enjoy a hassle-free home-buying experience.
FAQs
How much do you need to make an offer on a house?
Making an offer doesn't cost you anything. You only pay after the acceptance of the offer. The first payment is called an earnest money deposit. Earnest money provides a plan for your purchase agreement. The deposit amount will range from 1-3% of the purchase price. This amount is deposited into your escrow account and you can apply it later to your down payment.
How long does it take to get a reply after making an offer?
The quality of the offer and the eagerness of the seller to find a buyer may influence how quickly you receive a reply to your offer. Usually, it takes 1-3 business days.
Do you offer more than the asking price?
Many buyers in today's competitive market make offers and pay more than the property's asking price. Still, experts recommend that you don't make an offer that is higher than your budget. If the home appraisal is lower than the agreed purchase price, you will battle to pay the mortgage. You will then need more money to reduce the gap between the mortgage and the price you pay.